Hello! I am Monica and I am a comic artist based outside of Seattle. This is an autobio comic, so the main characters are subject to change over time! These are the key players right now: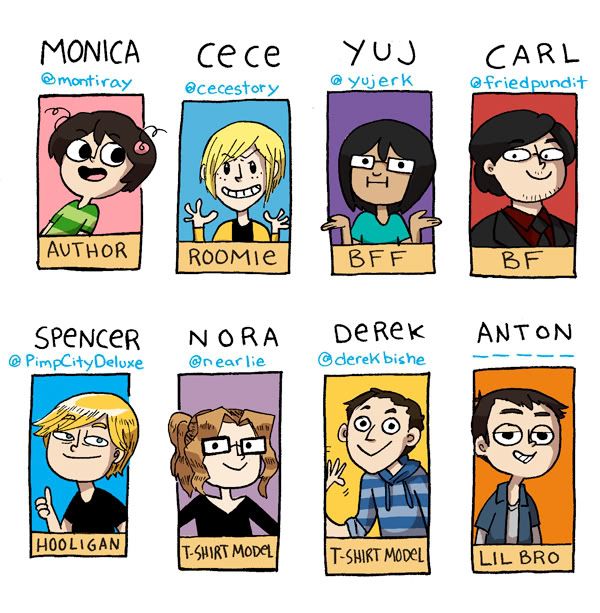 FAQ
When do you update?
Mondays and Thursdays!
What are those things in your hair?
Let me explain the progression of those things…

Will you put me in a comic?
Stop asking!!
How did you learn to draw?
I traced and traced until I could draw faces and bodies on my own. But I never learned how to color.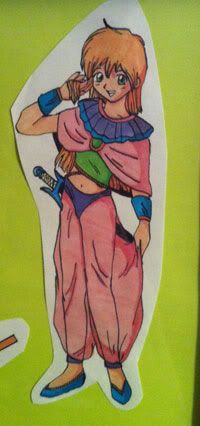 AAAGHH.
What kind of materials do you use?
I currently use felt-tip pens and brush pens, specifically a Faber-Castell brush pen recommended by Aaron Reiner. I've got ink and brushes too, and copic markers for coloring large sections of black.
I put everything on the computer after inking, and color in Photoshop CS5 with an Intuos tablet! I learned everything I know from the internet >_> and also art school friends!